If you are looking for the perfect shelf for a specific room, you are in the right place. We will show you the best photos of wooden shelves so you can find the one that is perfect for you.
Photos of wooden shelves for the living room
One of the decorative and organizational elements that are usually in all the rooms are shelves. We should always take into account the decorative style we have chosen for our house, since the shelf has to blend in with the rest of the room.
If you want wooden shelves for the living room that have a current design that is simple at the same time, a good option might be some shelves like the ones we see in this photo. They have a vertical support that can divide a room in a curious way, giving a modern look or a minimalist look even. It will depends on the style of the rest of the furniture.
Another completely different style is the rustic style of the living room below. As you can see, all the furniture is made out of wood, even the ceiling, so the shelves should be made of wood and the same shade of wood as well.
They can also inspire you to choose an original design, such as a spiral, stairway, winding, circular design, among others. Shelves of a certain style or original design will provide in the living room of any home a very current and modern "look".
In fact, shelves can be a fundamental element if we want to take advantage of the available space in the room. They help us make a small place even bigger and without losing the sense of breadth. So, what do you think of these custom-made shelves?
Photos of wooden shelves for the bedroom
The shelves in the bedroom can fulfill many functions: they can be perfect as a simple headboard, original bedside tables or a shelf where we can place what we need.
There are several trends at stake, as you know, everything that was once fashionable comes back around. You can find photographs in which white shelves are the best option or a do it yourself (DIY) trend, where you can create your own shelves with different materials and colors.
Look at these shelves for a children's room, and take a look at how to combine different shades to get a room fun and colorful. It is important to place them quite high, so that the children can not climb up there or get hurt. If the kid needs something, we are the ones that should give it to them.
Who said you need a shoe cupboard when you can create one yourself?
This shelf can be used as a bedside table and, in addition, has a drawer structure that brings greater dimension to the environment in which we place them. It also makes it much easier to keep things handy and gives a very personal style to the room.
For young people bedrooms, we have the option of choosing wooden shelves like the ones we see on the photo above. A shelf with modern design will look great in a teenage bedroom.
Pictures of wooden shelves for the bathroom
This shelf is perfect when you do not have much space in the bathroom and you can not place a high shelf. In this sense, you can create a floor shelf with different shelves where you have to organize everything you need.
Of course, in order to place shelves in tiled bathrooms you should take into account that we should do a test on one tile first, because porcelains tend to be fragile due to how rough they are.
This bathroom with a vintage bathtub looks like something out of this world, an absolute delight. The shelves on the sides allow anyone to put their bathroom accessories there as a candle for a relaxing bath, some music and a glass of wine.
The best option for bathrooms that are small is to select shelves such as these, where you can take advantage of the maximum space without giving the feeling of having absored the space. This time, we see it in a rustic bathroom but you can achieve the same effect with any type of decoration.
Pictures of wooden shelves for the kitchen
The kitchen is one of the rooms that we believe are irresistible, I love the decoration and household items, so the first shelf that I share has to do with kitchen and kitchen utensils. A lovely shelf to brag about our kitchen and crockery, but that requires us taking a special care of it.

For the kitchen, wooden shelves are also a great choice both to decorate and to help us have everything collected and organized.
The white color, the rustic decoration and the shelves like those of this other photo, are ideal to provide a style that is elegant, and at the same time simple, in our kitchen. In addition to practical! Everything you can possibly need at hand.
We can also take advantage of the wooden shelves if we choose floating designs. A rustic shelf on which to place cups, boats or plates, but that also has hooks to hang our coffee cups or that we can turn into our home garden so we can have fresh spices within reach.
Those who have a large and bright kitchen should be thinking about taking advantage of all that space so as to have a dreamy kitchen. Our proposal is frequently accompanied by impressive wooden shelves.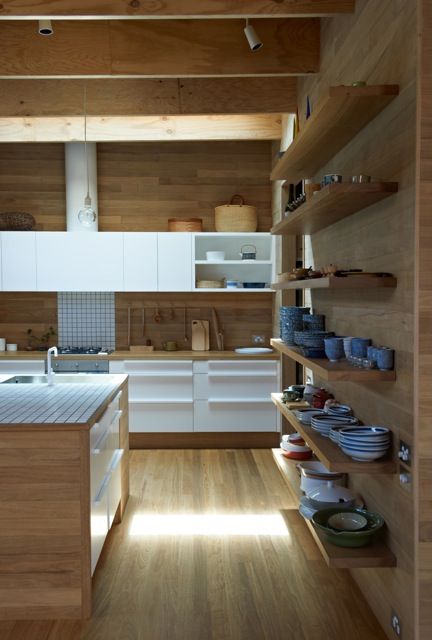 Design wooden shelves
Wooden shelves can be much more than shelves that we quickly make at home or that we buy in an affordable store. You can also find original and incredible shelves that will change the whole atmosphere of the room.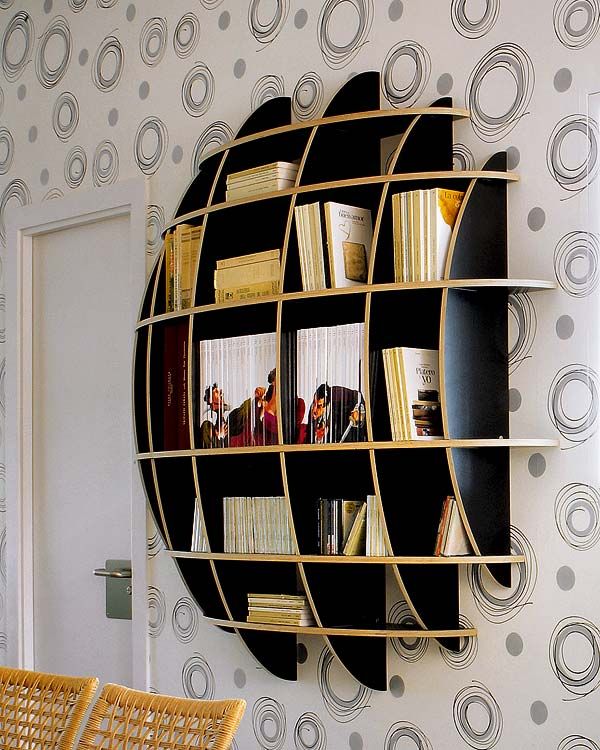 A shelf that can draw your attention to both the combination of colors and the design of the same is shown below. Some colors that are easy to combine in order to let light go through the room and convey a relaxing atmosphere.
We have selected these shelves because they convey a sense of intimacy regarding the room and promoting that double function: the sobriety and yet functionality of the chosen style without loosing the design.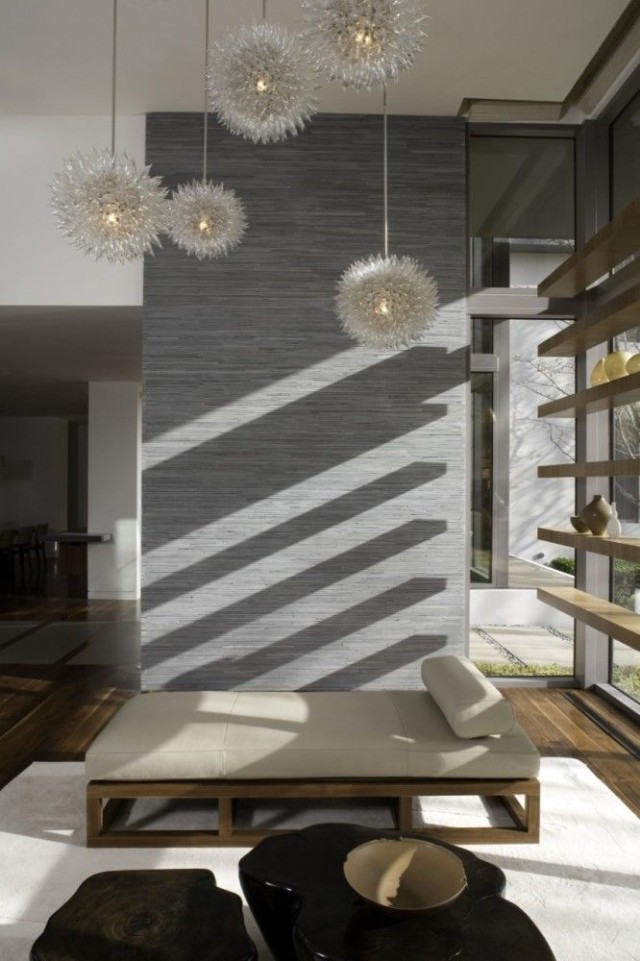 Ikea Shelves
For Ikea lovers, that is, people that enjoy simple and functional furniture, we bring you the different shelf designs that you can find in this store.
As you will see, they have different shelf designs according to the place where you want to put them (kitchen, bedroom, living room…). Moreover, we will find different colors so that you can combine the shelves with the rest of the furniture.
If you want to know all the shelves and their prices, just click below so you can take a look at their catalog without having to leave this blog:
Photo gallery of wooden shelves
We have many more photos we'd like to share with you. So if you still want to see other shelf designs or you need more ideas that are what you are looking for regarding your home, just click on the following galleryy to see the best wooden shelves photos:
If you want to keep looking at shelf photos, you can find more here.
We recommend you read the following articles as well: